Superstar Adriana Chechik  headlined 3 SRO nights at Spearmint Rhino City of Industry this weekend. Her high energy shows and sexy moves captivated the audience who covered the stage with money.
The 23-year-old Chechik,  stars in the newly-released "Adriana Chechik: The Ultimate Slut," entered the adult industry at in 2012, quickly earning the attention of adult studios and fans alike with her beauty and acclaimed performances in a variety of adult films. Some of her top films include "Grease XXX: A Parody," "She's in Charge," and "Magic Mike XXXL: A Hardcore Parody." Follow her on twitter:  https://twitter.com/adrianachechik   Make her your @girlswaynetwork girl of the year': click here:  http://m.girlsway.com/en/girl-of-the-year/?utm_source=248544&utm_medium=affiliate&utm_campaign=GOTY-Twitter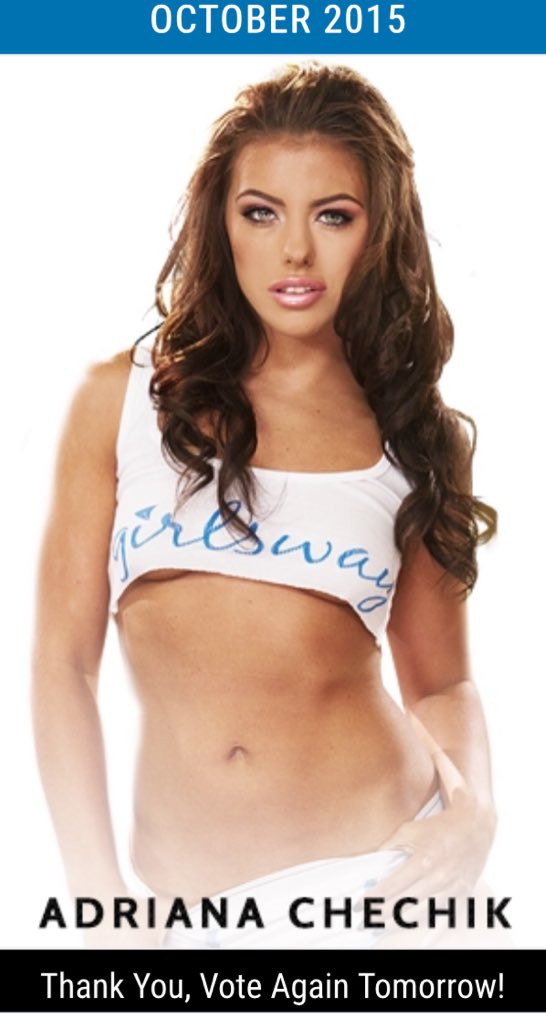 The Spearmint Rhino City of Industry is among the leading gentlemen's club in the Los Angeles area. It features the biggest adult stars performing on the Main Stage, along with the sexiest adult entertainers in the area. For more information, the Spearmint Rhino City of Industry is at  (626) 336-6892 and online at www.SpearmintRhino.com/City-of-Inustry.
Adriana is represented by the Lee Network.The Lee Network is the premier feature dance agency, representing the biggest names in adult entertainment. Serving gentlemen's clubs across the country, the agency formerly represented legends, like Ginger Lynn and Jenna Jameson, as well as today's current superstars, like Tori Black, Nikki Benz, and Tasha Reign. For more information, The Lee Network is online at
www.TheLeeNetwork.com
.
Photos: Gordon