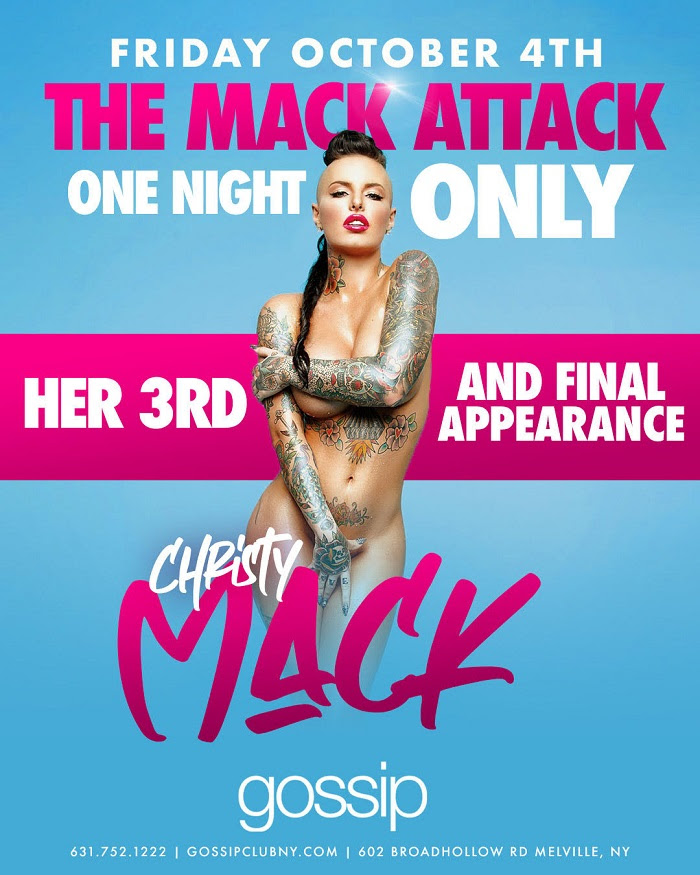 Centerfold Features 
http://centerfoldfeatures.com
 Feature Entertainer & Celebrity Entertainer Christy Mack will be feature dancing at Gossip Gentlemen's Club in Melville,NY for one night only on Friday October 4th,2019.
Christy Mack will be performing 2 shows. Between shows she will be mingling with the guests and taking photos. "I can't wait to rock the stage at Gossip Gentlemen's Club and party with my fans!" says  Christy Mack. These shows will definitely be standing room only – so make sure to get there early.
Christy Mack is one of the hottest Celebrity Performers and feature entertainers on the planet.
The All New Gossip….Everything has changed but the name! What does that mean? It means that a new ownership and management team has taken over this once legendary space with one goal in mind, to bring Long Island one of the greatest Adult Entertainment complexes in history. Expectations that you would have in South Beach, Vegas and even our neighbors in New York City will not only be met but exceeded at the all new Gossip.
Gossip Gentlemen's Club is located at 602 Broadhollow Rd. Melville, NY 11747.
Follow us on twitter: @emmreport,@emmnetwork,@emmmedia, instagram @emmreport